Transform Your Body, Mind, and Emotions with 1 Workout Routine
Become The Best Version of Yourself and Create Your Dream Life
Healthy and Strong Body
Peaceful Mindset
Loving Relationships
Life Purpose
Financial Abundance
Unstoppable Confidence
Motivation to Take Action
Ability to Support Others
Limited Time Fast Action Bonus:
Get the "10 Day ReEnergize Your Body Challenge" for FREE ($147 value) when you register for the event.
Virtual Experience
Of Learning, Training, and Transforming
Friday, June 9th, 8 - 11 PM (Bali Time)
If you struggle with exercise and you want a healthier body, happier mind and peaceful emotions, this is the MOST important thing you will read in your entire life….

You are here because you KNOW that life is much more than what you have experienced so far.. You may be:
Struggling with being overweight, fatigue and low energy.

Dealing with stiffness and pain in your body.
Suffer from negative emotions such as anxiety, anger, depression.
Or maybe you feel good in your body but you procrastinate, avoid and lack the action needed to go after your goal and you feel your falling behind from accomplishing the dreams of your life.
7 Things To Avoid from Traditional "Main Stream" Workouts If You Want to Create More Health and Balance For Your Body, Mind and Emotions

STOP the no pain, no gain mentality - You CAN progress without having to struggle and suffer all the time during your training.


DON'T go 100% in every workout - This approach is why so many people get injured, increase their stress cortisol levels and lose motivation.


DON'T change up your workouts all the time - this only creates confusion and you spend more time thinking about what to do instead of doing the workout.


DON'T use fancy gym equipment -

Your Body has everything you need to create a state of total well being therefore you will always have access to everything you need.


STOP taking out your stress and anger during your workouts - This only promotes more negative emotions because you continue to reinforce thoughts and feelings that create negative emotions.


AVOID music, podcasts, or any other distractions during your workouts - This creates "mindless exercising" where you are NOT PRESENT with the way your body feels because your attention is being distracted.


STOP following the "Mind Over Matter" mentality - Stop listening to your head and start listening to how your body feels during your workout. Train harder or softer based on what's ACTUALLY happening in your body INSTEAD of what your mind (ego) is wanting.
I went from being trapped:
- in my negative thoughts
- with massive anxiety
- with crippling fear
To my current life of:
- Being completely liberated
- Moving to a tropical paradise
- Finding the love of my life
- Following my life purpose with divine faith
Deep within my soul, I knew that I had to make a change if I was to create real health and happiness in my life.
Today, I enjoy the tranquility, energy, and fullness that I had always dreamed of. I have a career that I am very passionate about, I found the love of my life, Natalia and am happily married with our 1 year-old son, Raiza. I wake up everyday feeling a sense of inner peace and freedom.
This all happened when I changed my entire approach to how I took care of my body, mind, and emotions.
Ancient practices combined with Modern Fitness to transform your body, mind and emotions ALL IN ONE WORKOUT.
As you know, all things are made of energy, including ourselves and if you want to transform yourself, you must do so at the foundational level which is your energy. When you release your trapped emotions from the body, you raise your energetic vibration which changes your entire state of being.
5 Training Methods to release trapped emotions, create inner peace, physical strength, flexibility and re-energize your body.
1. Tap Massage

Tap massage vibrates the body to clear blocked energy, increases circulation in veins and arteries, and activates the parasympathetic nervous system responsible for relaxation and calm.
2. Strength

This approach to Strength training releases excess energy from the body, activates the lymphatic system responsible for removing toxins, increases endurance and cardiovascular health, and enhances all aspects of functional strength and mobility.
3. Stretching

This approach to stretching promotes relaxation, opens up the energy pathway in your spine to increase energy flow, and enhances connection and body awareness.
4. Breathing

This approach to breathing increases energy levels in the entire body while promoting a release of old emotions that is trapped deep within the layers of the body.
5. Meditation

This meditation helps you connect to the energy vibration within your body and releases all negative emotions leaving you feeling calm, relaxed and at ease.
Introducing "Learn The Right Approach To Exercise That Transforms Your Body, Mind, And Emotions with JUST 1 Practice" Virtual Experience
- The ULTIMATE key to creating a massive transformation in your physique: I'll give you ALL the details you need to apply to become the BEST VERSION OF YOURSELF in mind, body and emotions.
- How to make your daily workout as SIMPLE as taking a shower or brushing your teeth.
- How to quiet your mind, feel calmer and increase your energy levels all at the same time within ONE workout.
- The one MOST important thing to do to create mental peace and joy: the only thing you need to finally free yourself from ALL your negative emotions and embrace sustainable and lasting happiness.
- A truly BALANCED approach to food: the approach to eating healthy without ever needing to diet again.
- The ONE and ONLY secret to reprogramming your MIND: You will understand why you have not been able to fulfill your wildest dreams and what you need to do step by step to reprogram your subconscious mind forever and make ALL these things happen FAST.
- The RIGHT framework for developing unstoppable confidence: I will teach you everything you need to know to unleash the genius in you and leave behind all the insecurities that have closed hundreds of doors full of possibilities for you.
- And so much more…
An Event full of many powerful lessons, techniques, and exercises …
Strong Health and Great Body
Unstoppable Motivation and Focus
Deep Peace of Mind
Overflowing Confidence
Wonderful Relationships
Fast Track Learning and Immersion For Extraordinary Results
In this virtual immersion event, I'll teach you the step-by-step process that I've used to COMPLETELY transform my mind and emotions through a workout system I personally created and tested on thousands of my wonderful students... A never seen method that reveals your TRUE nature and INFINITE power to use life as a canvas where you can create with laser focus, EVERYTHING you want in your life, while developing a great body, strong physical health, and a sustainable and powerful peace of mind.
Limited Time Fast Action Bonus:
Get the "10 Day ReEnergize Your Body Challenge" for FREE ($147 value) when you register for the event.
Virtual Experience
Of Learning, Training, and Transforming
Friday, June 9th, 8 - 11 PM (Bali Time)
What Others Are Saying About This Powerful Method To Create Massive Transformation in Body and Mind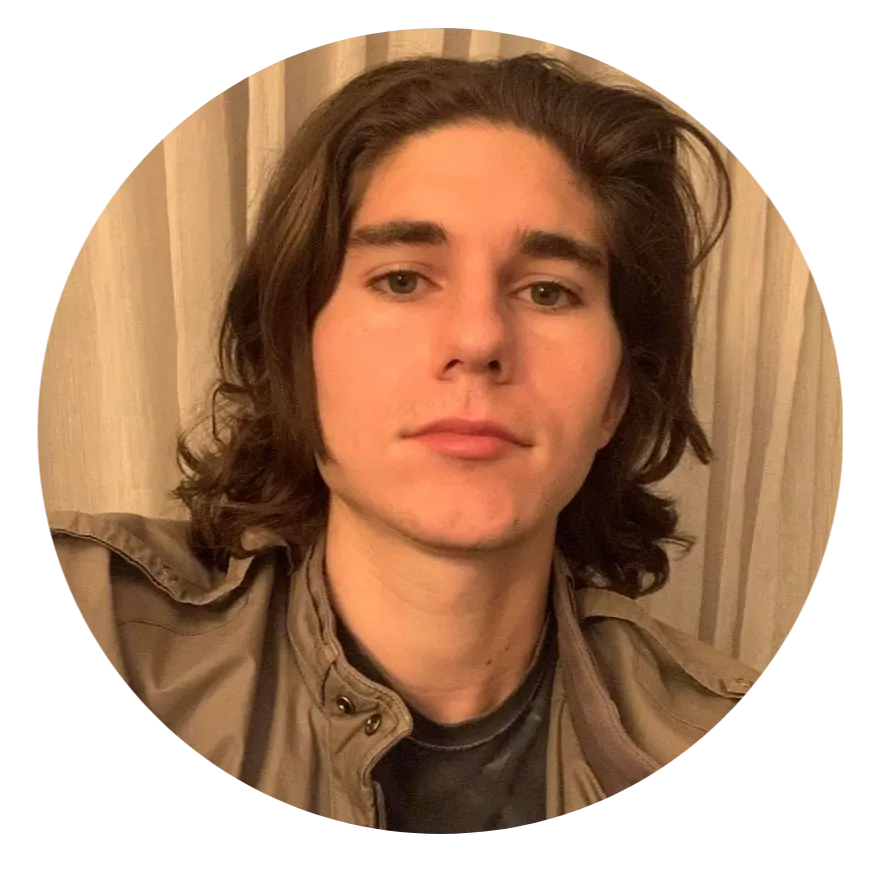 - Alejandro Sobrino

"Working with Mike was one of the best investments I have ever made in myself. He went above and beyond what I paid for to help me uncover all of the different sides of me that were holding me back. But more than that, he truly cared about seeing me succeed and I guarantee that if you are willing to put in the work he will do the same for you. If you have the opportunity to work with him, don't think twice. The things he teaches will bleed over into all other areas of your life."
- Maki S

"As a fitness trainer, movement has been my passion for a long time. When I found Mike's flow training videos I was so impressed. Neither was I seeking for specific holistic methods or planning to start something new. However, my completion of Mike's 10-day challenge shifted my physical comfort and flexibility and I felt my mindset getting stronger. That was the beginning of my flow journey! Joining was a big step and one of the best decisions I've ever made! This isn't just a regular course. You face your inner self and connect to your own truth, becoming a better version of yourself in this precious lifetime."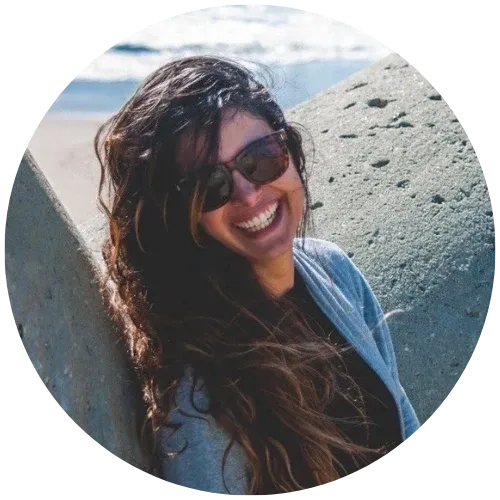 - Eden Trejo

"Besides greatly helping me find ways to cope with all the emotional and physical aspects of surgery, Flow has become a lifestyle for me. I'm always looking forward to practice. My body feels much lighter. My energy has significantly improved. My mind is more at ease. And I can breathe so much better. Mike has been a great coach and mentor. He is so genuinely happy to connect with us and dig deep into our inner worlds to help us understand ourselves better and find ways to thrive and live a life free of pain and fear. We all deserve to live in flow and harmony. Don't think twice and join, you and your body deserve it!"
About Mike Chang

Known as the "OG of Fitness on Youtube, Mike Chang was the creator of Six Pack Shortcuts, the most subscribed-to fitness channel on Youtube up until he left in 2015 with 4 mil+ subscribers, over 500 million views. His simplistic approach to fitness and transformation changed the lives of millions across the world.
An extraordinary awakening experience 8 years ago led him into focusing on mastering his mind, emotions and the inner workings of the body by studying a vast array of tools from Qi Gong, Meditation, Breathwork, Yoga, Massage and above all, flow states. He has returned to alchemized these findings into the ultimate transformational system called Flow60 that trains the body while also changing the energetic state within a person's body to support in breaking free from the limits of the mind into deep states of flow. Mike currently trains a handful of private clients, including some of the leading CEOs in Silicon Valley.
Take a closer look at your 1-day Curriculum
Experience the workout as I train you LIVE step by step on how to do each move, how it's affecting your body, mind, and emotion, and tips and tricks on what to do to get the most results.
Discover the step-by-step process to create a MASSIVE transformation in your body, mind, and emotions by using this workout system. I will share EVERYTHING I discovered on how to transform your mind through your body so you can use this knowledge immediately to release ALL your negative emotions and develop a strong and healthy body, a laser-focused mindset, inner peace, and unstoppable confidence.
How to stay consistent in your workouts after the event is over. This experience is an unprecedented event because I don't just teach you how to perform the exercises, I'll also show you how to stay consistent at it so you can continue to do them every day and experience even more changes in your body, mind, and emotions.
Connect deeper with your body, increase your awareness level, release negative emotions and clear blocked energy, activate your lymphatic system, and reprogram (once and for all) your subconscious mind to reveal the immense power that is in you.
The most effective tools for transformation: What to avoid so you only focus on what're the most effective tools for transformation. There's a lot of information out there but not all of them are effective. Learn what tools are the most effective and can get you the fastest results and stop wasting your time on the rest.
The real way to silence your mind and control your thoughts. Learn why most people fail to quiet their minds and the one thing you need to focus on to create more stillness, presence, and inner peace in your mental state.
You will NEVER approach exercise the same after this event
At the end of the event, you will have the proven tools, techniques, and methods to transform your body and mind with your workout. You will also have the right mindset to stay consistent and overcome procrastination. Because what I really want you to gain after this event is the ability to TAKE PRECISE AND DETERMINED ACTION to accomplish your goals so you can create your dream life.
This is not one of those events where everything is left in words... Everything you will learn is APPLICABLE to your everyday life and you will know EXACTLY what to do and how to apply them.
You will have access to a VIRTUAL EXPERIENCE with VIP information valued at +$2,000 by making a small donation of just a few bucks
I believe that EVERYONE should have equal access to extreme abundance, perfect health, happiness, peace of mind, and a purposeful life... That's why I'm launching this at ANY AMOUNT you want to donate between $3-$99… Give whatever you can afford... Anything will be fine with me, as long as you can get the most out of this information and start being the person you KNOW you can become.
Limited Time Fast Action Bonus:
Get the "10 Day ReEnergize Your Body Challenge" for FREE ($147 value) when you register for the event.
Virtual Immersion
Of Learning, Training, and Transforming
Friday, June 9th, 8 - 11 PM (Bali Time)
You're Protected With Our "Deep Awareness" Guarantee
My only goal here is for you to unlock your full potential and teach you to fully reveal the IMMENSE POWER WITHIN YOU.
But if this isn't something you really want... And if you change your mind at any point during the first hour of the LIVE event, let us know and we'll send you a full refund.
FREQUENTLY ASKED QUESTIONS
What happens when I sign up?
As soon as you complete your registration, you'll get the PRIVATE LINK you are going to use to join me for the virtual training.
How much time will it take?
This is a 3 hours event.
Is this really what I'm looking for?
If you are looking for a deep and radical transformation in your body, mind, and emotions... Absolutely. Hundreds of my students have managed to create deep consistency in their workouts and have implemented powerful positive routines into their lives. So yes, I promise this will work for you if you are open to it.
What happens if I'm not satisfied?
If you change your mind anytime during the first hour of the event, just email us and we will issue you a refund. No questions asked.
What happens if I can't do some of the exercises? Will this event still be right for me?
Yes absolutely. You don't need to be in great shape to do this workout regimen. There are plenty of modifications for each exercises that even my 77 year old mom can do the practice. Plus you can rest or skip any move that feels uncomfortable. You will gain so much just by showing up. Trust me.
Limited Time Fast Action Bonus:
Get the "10 Day ReEnergize Your Body Challenge" for FREE ($147 value) when you register for the event.
Join The

"Learn The Right Approach To Exercise That Transforms Your Body, Mind And Emotions with JUST 1 Practice"

Virtual Experience
(All From the Comfort of Your Own Home and Donate Whatever Amount You Want $3 - $99)
By the way, in case no one has told you today,
I believe in you!
- Mike